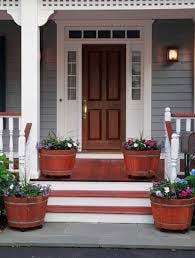 Front Door
Replace or repaint worn front door to create a good impression.
Polish or add brass knocker.
Make sure front door has a working peephole.
Check doorbell and repair or replace as necessary.
Replace worn mailbox.
Make sure house number is clearly visible and attractive.
Polish, repair and/or replace all door handles and locks.  Make sure all outside doors have deadbolts or other safety locks.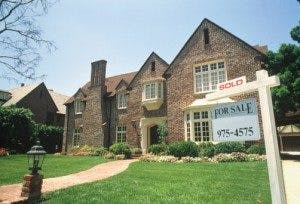 Lawn
Mow lawn, remove all weed and water regularly.
Use a good quality lawn food to make grass healthy and ammonia sulfate (available at garden or hardware store) to bring out the green.  Reseed or resod thin or brown lawn.
Cut grass back from edge of house as well as from plants and trees.
Trim edges by fences, walls, walkways, sidewalk, driveway and around plants, hedges and trees.
Remove all children's toys, garden tools and hoses.
Repair loose or broken fences, or cracked or loose retaining walls.
Clean up after pets.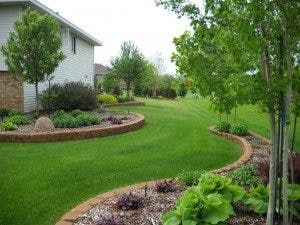 Trees/Shrubs/Gardens
Remove all dead limbs.
Remove and/or replace dead trees or shrubs.  You can also use potted plants in yard and them take them along with you when you move.
Trim shrubs.
Remove overhanging or intruding limbs from walkways, gutters and utility lines.  Cut limbs from neighbouring yards.
Spray for insect infestations.
Trim all vines or other growths from fences.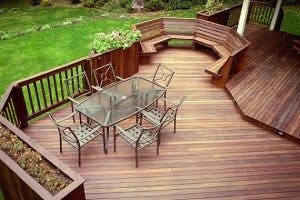 Terraces/Porches/Decks
Remove debris from all surfaces.
Clear storage areas.
Restain, repaint or seal all wooden decks.
Check and secure all railings.
Clear all spider webs and insect nests.
Wash entire area.
Resurface stained or worn areas.  Repair all cracks.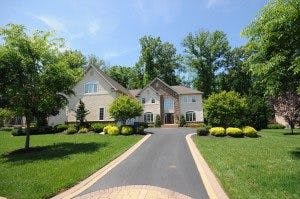 Driveways/Walkways
Remove snow from driveway and all walkways in winter
Resurface stained or cracked areas.
Patch all holes.
Seal all asphalt.
Replace thin gravel areas.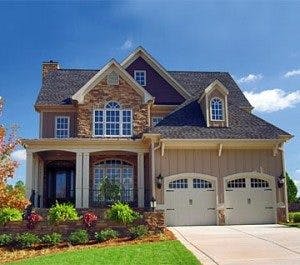 House Exterior
Repaint or reshingle if necessary.
Check all shutters and awnings.  Tighten if loose or replace if worn.
Clean out gutters and downspouts.  Repair or replace if necessary.
Check, repair and replace flashings, vents, chimneys, stacks and skylights.
Check, repair and replace exterior lighting as necessary.  Use bright bulbs.
Paint all railings.
Repair cracks in foundation, walls and steps.
Clear leaves, snow, ice or other debris from walkways and porches.
Replace worn trashcans.
Contact me for more tips!
Photo credits: pinterest.com, getyimages.com, roomzaar.com, houselogic.com, frankdolski.com, highpowerednetwork.com